Macnas was founded in Galway in 1986 by Páraic Breathnach, Tom Conroy, Ollie Jennings and Pete Sammon. Since then, Macnas has established a reputation in Ireland and overseas for the energy and spectacle it brings to its unique performances.
With its roots on the streets of Galway presenting parades and outdoor shows, Macnas then took its energy indoors to unusual venues such as disused garages, deserted warehouses and old cinemas with shows like Alice In Wonderland (1989), Treasure Island (1990) and Circus Story (1991). These shows were unashamedly aimed at a family audience and at making the theatrical experience exciting, inspiring and accessible. Over the years Macnas has refined this energy to create one of the most original voices in Irish theatre with a distinctive style that is highly visual, physical and inventive.
Here we feature just some of the highlights of the many Macnas productions of the past 27 years. The Macnas archive is managed by NUI Galway. For more information click here or Phone: 091 493476. Macnas is still based in Galway and its impressive repertoire of theatrical productions continues.
Gulliver
Gulliver required a sophisticated design and knowledge of boat-building and engineering skills to construct the 70-ft giant who would float on the water and walk through the streets of Dublin.
'There was a lot of pain and misery that went into Gulliver; it was a ginormous task. Up until now we were picking up things and doing them ourselves, but Gulliver was so big. Near the end we had to see if Gulliver would float on water; we hired a juggernaut and a team of about 20 people and we started on Friday morning'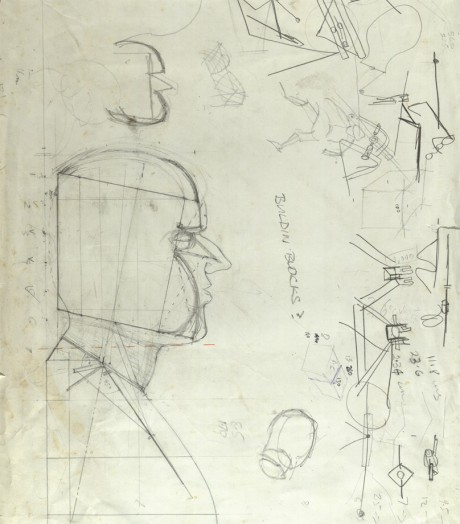 An early sketch of Gulliver; Source: Macnas archive at NUI Galway
Táin
With its premiere at EXPO '92 in Seville, Spain, Táin heralded the creation of a new form of Irish Theatre for the World stage. While eschewing language and dialogue, Táin combined the elements of movement, live music and dynamic design drawing from the world of stories of 8th Century Ulster.
Awarded Best Irish Production at Dublin Theatre Festival 1992
Buile Shuibhne / Sweeny
Following the success of Táin, the Macnas team came together in the summer of 1994 to create a new theatre piece. Buile Shuibhne/Sweeny was based on the story of the pagan King Sweeny of Antrim, his dispute with the Christian Abbot Ronan and Sweeny's eventual descent into madness.
Awarded Best Irish Production Award at Dublin Theatre Festival 1994
Balor
Balor, the final part of the Celtic Trilogy of theatre pieces, premiered in November 1995 at the newly opened Town Hall Theatre, Galway. The show retold the story of Balor, a mythical Celtic cyclops who ruled the island of Tory off the Donegal coast and who, it was prophesied, would be slain by his grandson Lú.
Rhymes from the Ancient Mariner
In a major departure on a number of fronts, Macnas created Rhymes from the Ancient Mariner in the new Black Box theatre in Galway for the 1996 Galway Arts Festival. Set in both 1950's Galway and in 1798, the show followed the voyage of Coleridge's Mariner from the Antarctic ice flow, to the Saragossa Sea.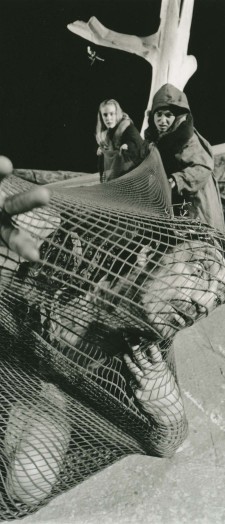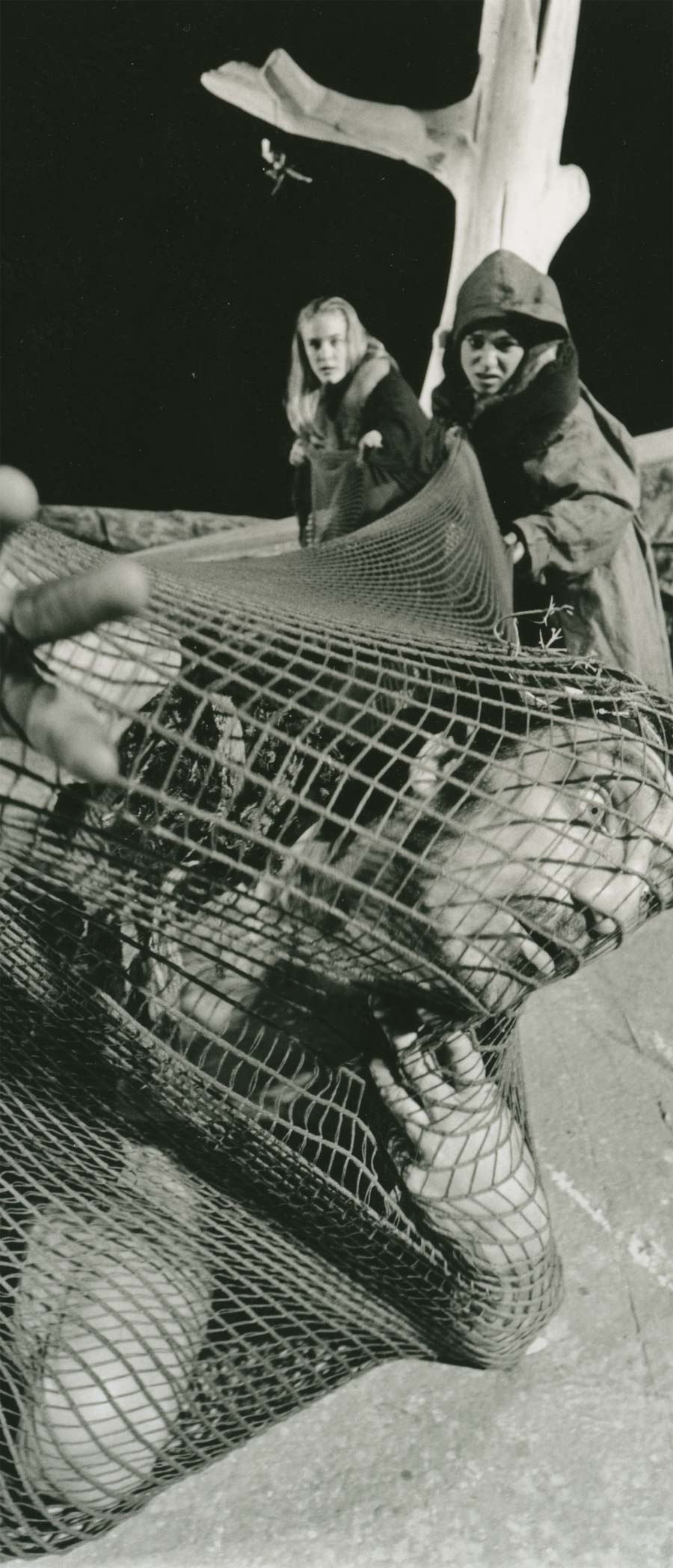 Buile Shuibhne, 1994; Source: Macnas archive at NUI Galway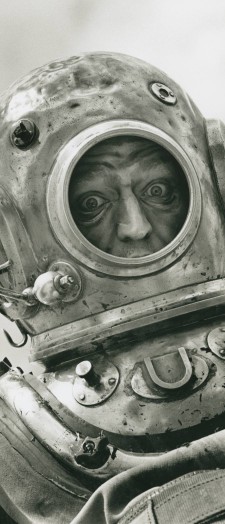 Credit: Aengus McMahon; Rhymes from the Ancient Mariner, 1996
The Dead School
In July 1998, Macnas and Galway Arts Festival came together to present The Dead School by Patrick McCabe. The production featured Mick Lally in the role of Raphael Bell, the old-style national school teacher whose life is haunted by images and memories from his past.
The lost days of Ollie Deasy
Ollie Deasy is a former hurling hero who went off to play an exhibition match some time ago and hasn't been heard of since. In his search for him, his son boards a bus driven by a blind man and an odyssey begins...
Awarded Best Irish Theatre Production, Dublin Theatre Festival 2000
Diamonds in the Soil
Also in 1998, Macnas premiered a unique vision of a unique artist. Diamonds In The Soil saw Macnas explore the life and work of Vincent Van Gogh through an exciting new collaboration led by artist Patrick O'Reilly and director Mikel Murfi.
Awarded Best Production Design, Dublin Theatre Festival 1998