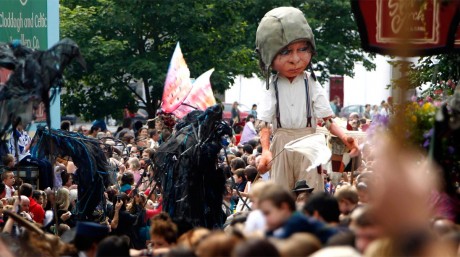 Macnas collaborate with like-minded, imaginative organisations to bring original and extraordinary ideas to life. Macnas prefers to actively seek out support from interesting brands and businesses in tune with our vision.
Sound like you? Contact the Macnas team on +353 (91) 561462 for more information.
On October 29th 2017, Macnas will take over the streets of Galway with out Halloween Parade, Port na bPúcaí, in association with the Latin Quarter.

We were delighted to have the support of our 2017 Golden Business Patrons – Galway Clinic, Acorn Life and Nox Hotel – helping to make this year's Halloween Parade possible.


We look forward to developing our relationships with these partners and other like-minded enterprises throughout 2018 and beyond.
Macnas is very gratefully supported by the Arts Council Of Ireland.

Macnas is also generously supported by Galway City Council and Wild Atlantic Way.