Third Level
The twelve-week module at NUI Galway exposes the students to all aspects of a busy theatre production company and provides intensive training in physical performance and the art of street theatre.
At the end of the module, students are assessed by Macnas performance facilitator Jonathan Gunning, Miquel Barcelo and Artistic Director Noeline Kavanagh.
Macnas look forward to continue this relationship with NUI Galway in 2015/2016.
At the end of the module students presented an outdoor performance on campus under the direction of Macnas.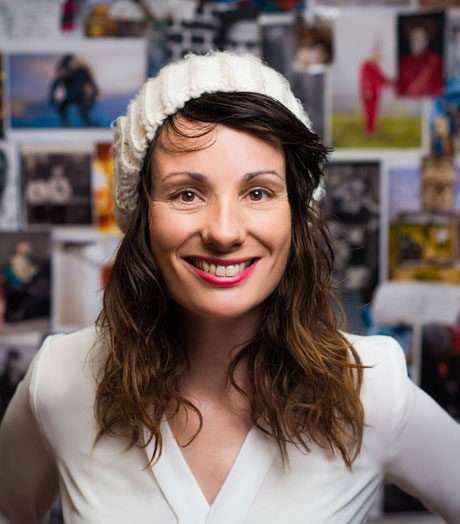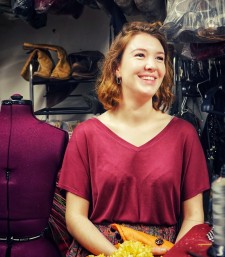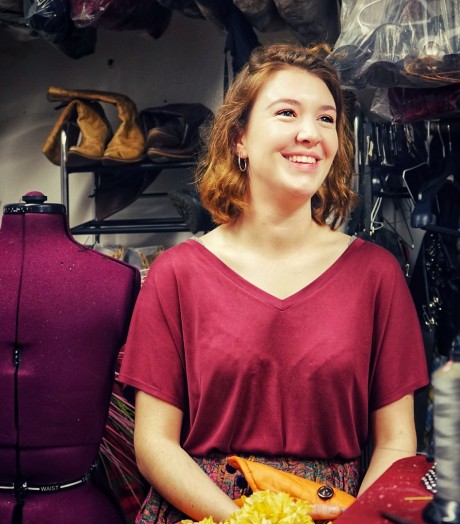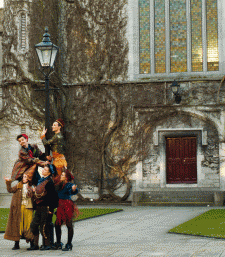 NUI Galway student publicity shot for 'Out of Character' 2013