Primary Level
The Boy Explorer represents the power of imagination. This 15 foot Macnas creation set off on his journey around Ireland to gather up the children's brilliant ideas in 2011.
Since then he has visited five schools and written to over 30 schools all across Ireland. Through his celebration of creativity, positivity and collaboration he celebrated the power of imagination. His school visits facilitate making, creative thinking and sharing, through arts, crafts, poetry, music, story and performance.
The Boy Explorer reminds us of our need for magic; concerned with conjuring up not facts, but the truth, asking us to actively rediscover traditional patterns where the cultural framework comes first. Energy and imagination provide the only course to set one's compass by and who better to direct this vision than the nation's children?
Resource packs, a reading list and a selection of Children's Brilliant Ideas can be seen at www.boyexplorer.ie
The Boy Explorer reminds us of our need for magic...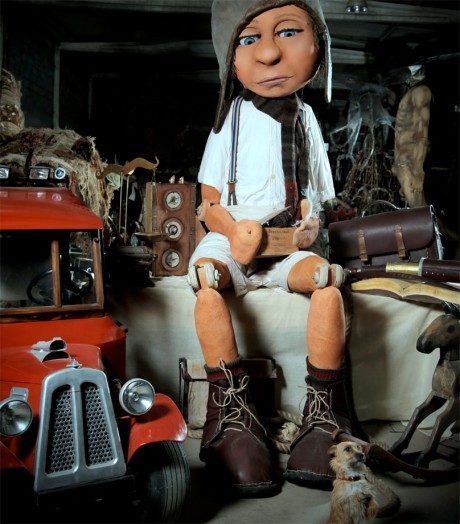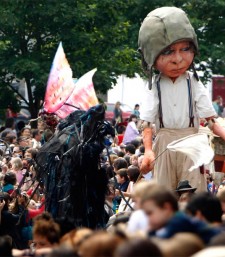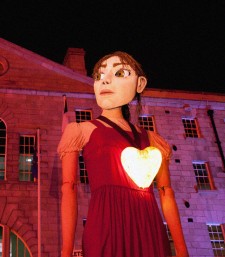 Credit: Michelle Geraghty; On the Edge of Things is a Fierce Beauty; Absolut Fringe Festival 2011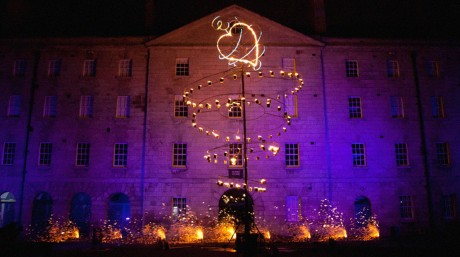 Credit: Michelle Geraghty; On the Edge of things is a Fierce Beauty; Absolut Fringe Festival 2011