Macnas is an award-winning theatre, spectacle and processional company.
We theatrically transform and perform visually dynamic and stunning work indoors and outdoors.
...a sense of creativity lurking around corners, catching the audience unawares.
Irish Times on Rumpus!
The company has ignited, excited and inspired audiences with performances as diverse as U2's Zooropa Tour; Millennium parade in New York City; WOMADelaide, South Australia; Chaoyang Spring Carnival, Beijing; The President's Garden Party, Áras an Uachtaráin; and a host of festivals, towns and cities throughout Ireland and across Europe.
Under Artistic Director Noeline Kavanagh, the combination of diverse art forms, bespoke visual aesthetic, live performance, original composition and narrative, provide powerful ways of connecting audiences in an interactive and immediate way.
Conjuring up playful, delicious and delirious stories that are extensions of the human condition, a Macnas show ignites, excites and invites the unpredictable. Macnas sits in a world on the edge of things where stories emerge and journeys begin, inviting unlikely encounters and exhilarating experiences between audiences, communities and ourselves.
For more background on Macnas visit our History page.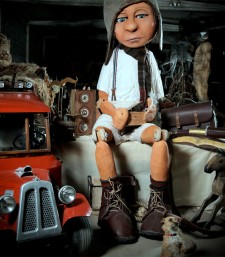 Credit: Colm Hogan: Boy Explorer and the Quest for Brilliant Ideas 2012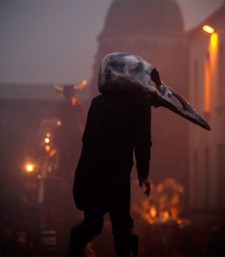 Credit: Colm Hogan; This Thunderous Heart, Galway Arts Festival 2012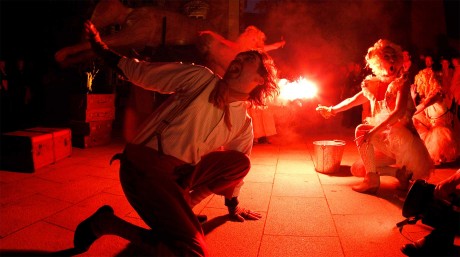 Credit: Colm Hogan: RUMPUS; Cork Midsummer Festival 2011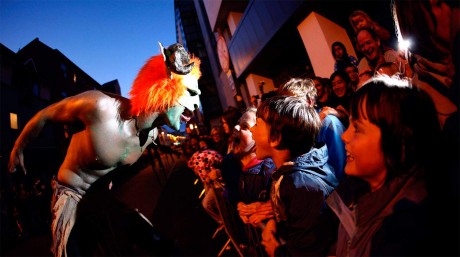 Credit: Martin Lacey; On the Edge of Things, Absolut Fringe Festival 2010
Beautiful and fierce, a ghoulish treat for fans.
Irish Independent on This Fierce Beauty