Macnas create interactive, unforgettable spectacular experiences staged in unexpected sites, across diverse landscapes. The work of Macnas is transformative, mobile and immersive collaborating with artists, audiences and communities nationally and internationally.
...a sense of creativity lurking around corners, catching the audience unawares.
Irish Times on Rumpus!
Macnas energise audiences with interactive performances at festivals and celebrations around the globe, bringing stunning large-scale images and brilliant chaos to the streets of the world.
As pioneers of invention we have toured the world performing with U2,  been part of the magic at the MTV awards, performed in China, Australia, and San Francisco and most recently took to the streets of Austin, Texas for SXSW Festival 2016.
Macnas is still firmly rooted in Ireland performing its highly acclaimed annual Macnas Parade, which takes place in their home town of Galway over Halloween Bank Holiday weekend.
Governance
We confirm that our organisation complies with The Governance Code for the Community, Voluntary and Charitable Sector in Ireland.
For more background on Macnas visit our History page.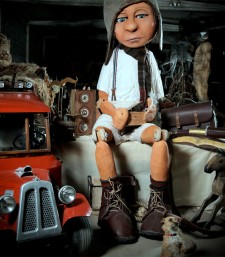 Credit: Colm Hogan: Boy Explorer and the Quest for Brilliant Ideas 2012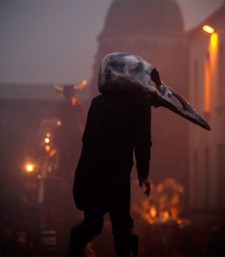 Credit: Colm Hogan; This Thunderous Heart, Galway Arts Festival 2012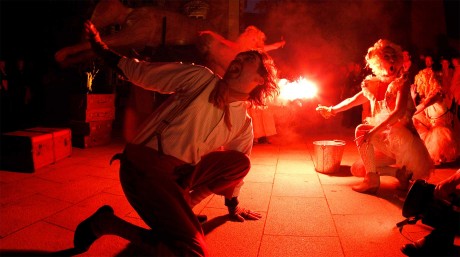 Credit: Colm Hogan: RUMPUS; Cork Midsummer Festival 2011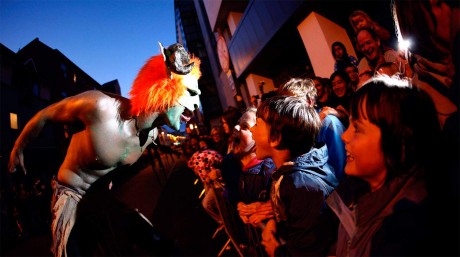 Credit: Martin Lacey; On the Edge of Things, Absolut Fringe Festival 2010
Beautiful and fierce, a ghoulish treat for fans.
Irish Independent on This Fierce Beauty